Program Review
You are invited to be part of the Indigenous Program Review.
The National Indigenous Fisheries Institute has been reviewing the programs at Fisheries and Oceans Canada which support Indigenous involvement in collaborative management of fisheries, aquatic resources, oceans, and habitat as well as Indigenous participation in commercial fishing and aquaculture operations.
These programs are:
We have also been looking at Indigenous commercial fishery and aquaculture aspirations and needs relevant to the development of a new Northern Integrated Commercial Fisheries Initiative.
This Indigenous Program Review is a technical examination of the function and evolution of each program to see what may need to change or be improved to maximize the benefits to Indigenous Peoples and communities across Canada.
To start, we reviewed evaluations, audits, proposals and practises internal to Fisheries and Oceans Canada, as well as program-related external reports. We also looked at other federal government programs with interconnected objectives or agendas. We called this part of our work a 'desktop review.'
Based on the desktop review, we identified and discussed some common themes and issues based on our experience in fisheries and aquatic resource management. We also talked with national and regional officials at Fisheries and Oceans Canada who are responsible for administering these programs.
And, now, we want to speak with you.
We hope to do that in a number of ways. First, we have prepared a series of discussion papers with questions for you to consider answering. Each paper describes the program under review and is followed by a summary of our desktop review findings, the results of our discussions, and the input of departmental officials. There is also a separate paper that examines access to capital issues and solutions for Indigenous commercial enterprises to consider. These papers are posted on this website and will be provided to Indigenous groups and communities through our organizations and those of governments and other partners.
Second, we will be meeting face-to-face with Indigenous communities and groups in program-specific workshops and various engagement sessions over a number of months. These activities will take place across Canada, including in the north.
Third, we will keep multiple channels of communication open for Indigenous Peoples, communities and groups to feel welcome to share their views, to be able to ask questions, and to engage us in the future direction of their fisheries and oceans programs. This includes social media (Facebook and Twitter), email, telephone and postal mail.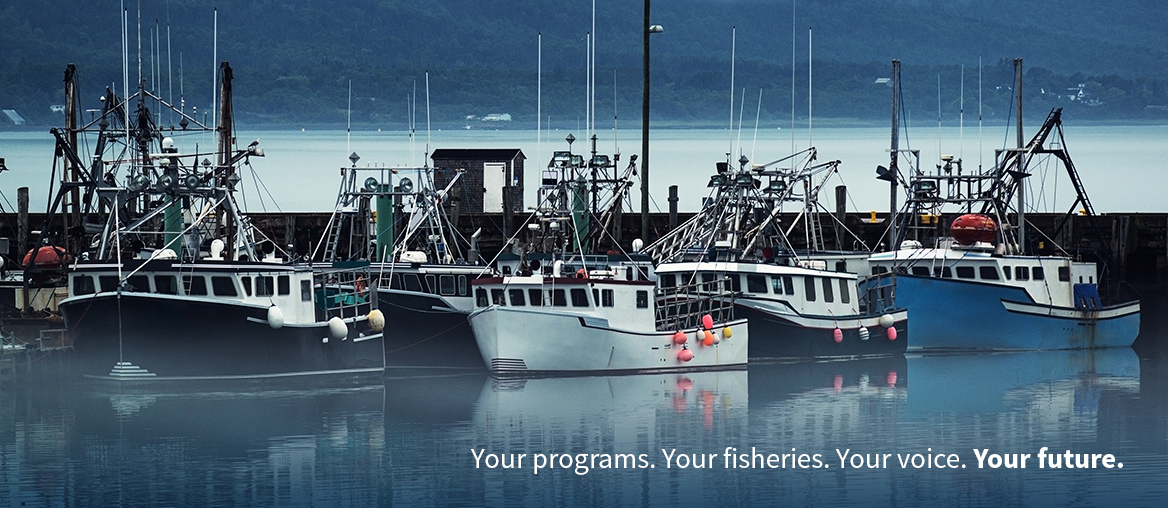 A program review of this nature will take time. 
The Aboriginal Fisheries Strategy and its Fishery Guardian Program component began more than 25 years ago. The design of these programs was rushed to respond to the Sparrow decision made by the Supreme Court. And, while efforts have been made to better align the programs to meet the needs of communities over the years, there is still work to do. Program funding has remained at the same level until this year's federal budget. The needs and interests of Indigenous groups have also changed and new programs with similar priorities have been introduced, such as the pilot Indigenous Guardians Program.
The discussion papers on these two programs will thus remain open for your input longer than the other papers. Specific engagement activities and workshops for these programs are also taking place after the workshops and meetings held to discuss the commercial integrated fisheries programs and the Aboriginal Aquatic Resource and Oceans Management program. This approach will help us understand how programs should best support the Indigenous right to fish for both community and commercial reasons.

If you need more information, we have prepared a history of Fisheries and Oceans Canada's Indigenous programs in Annex A which explains why they were initially created and how they have evolved over time. A bibliography of the reports we examined for the desktop review is in Annex B.
Indigenous Peoples are equal partners with Canada in the management and use of fisheries, aquaculture, oceans, habitat and aquatic resources. It is important that Indigenous People, communities, groups and organizations use every opportunity to set the direction of federal programs which involve First Nations, Inuit, and Métis.
This is one of those opportunities. 
We thank you in advance for your interest, participation and feedback.
Members of the Board of the National Indigenous Fisheries Institute.