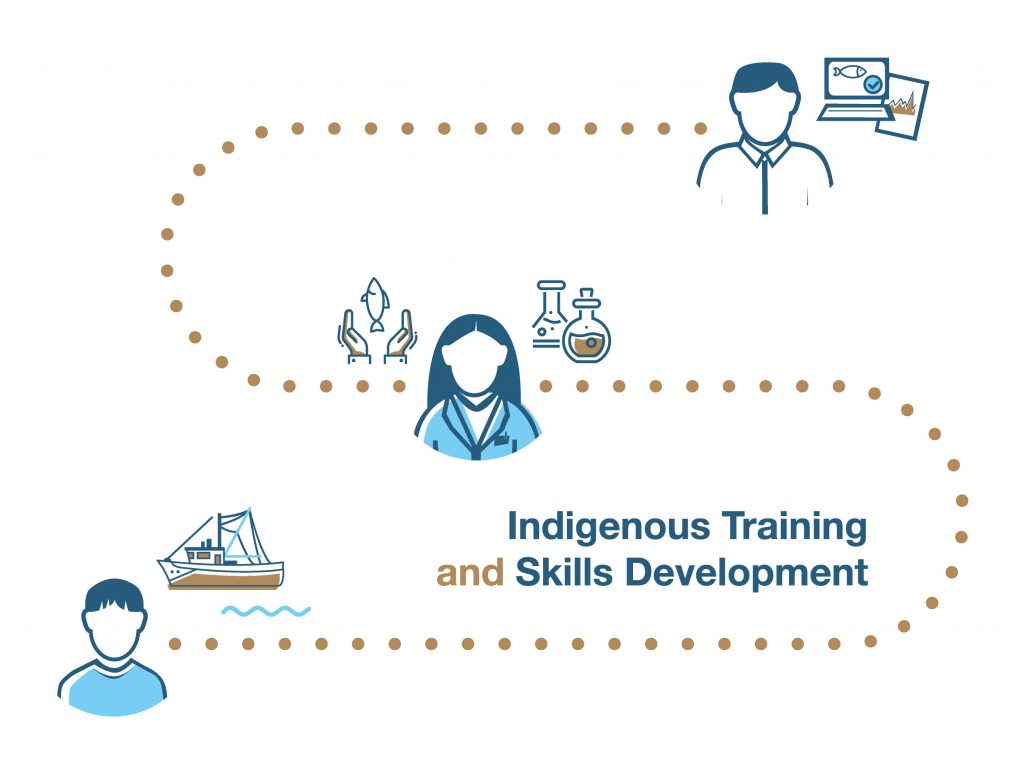 Fisheries and Oceans Canada's Indigenous programs have a proven track record of creating long-term employment; especially, the commercial fisheries programs. Training and skills development are critical components of this success, but funding for these activities is only one part of what the programs are designed to support.
Investing in ongoing training and continuous improvement reflects the best practises of governments and businesses. A key recommendation of Indigenous Program Review was for the Department to secure a long-term source of funds for training and skills development along career progression paths.
This project is exploring the potential for federal collaboration in training and skills development related to DFO's programs. It will determine the Department's current investment in Indigenous training and skills development – and the investments of other departments and agencies mandated to support training and skills development programs – to determine the gaps and redundancies. It will also uncover what is taking place within Indigenous communities and by Indigenous groups to fill the gaps and advance Indigenous-set employment objectives.
With a secure, long-term source of training funds for DFO Indigenous programs, Indigenous businesses, organizations and communities will be better equipped to deal with staff retention issues, implement succession plans, and help their personnel evolve toward and achieve career aspirations. At the same time, federal collaboration in training and skills development will result in efficiencies and significantly reduce public spending on training that does not result in employment for Indigenous peoples.