Training helps us build the skills and know-how to do our jobs. It also prepares us for new opportunities to advance or transition our careers over time.
Investing in training and skills development is a best practise of governments and businesses. It's also the main way communities build capacity to manage their resources and economic interests.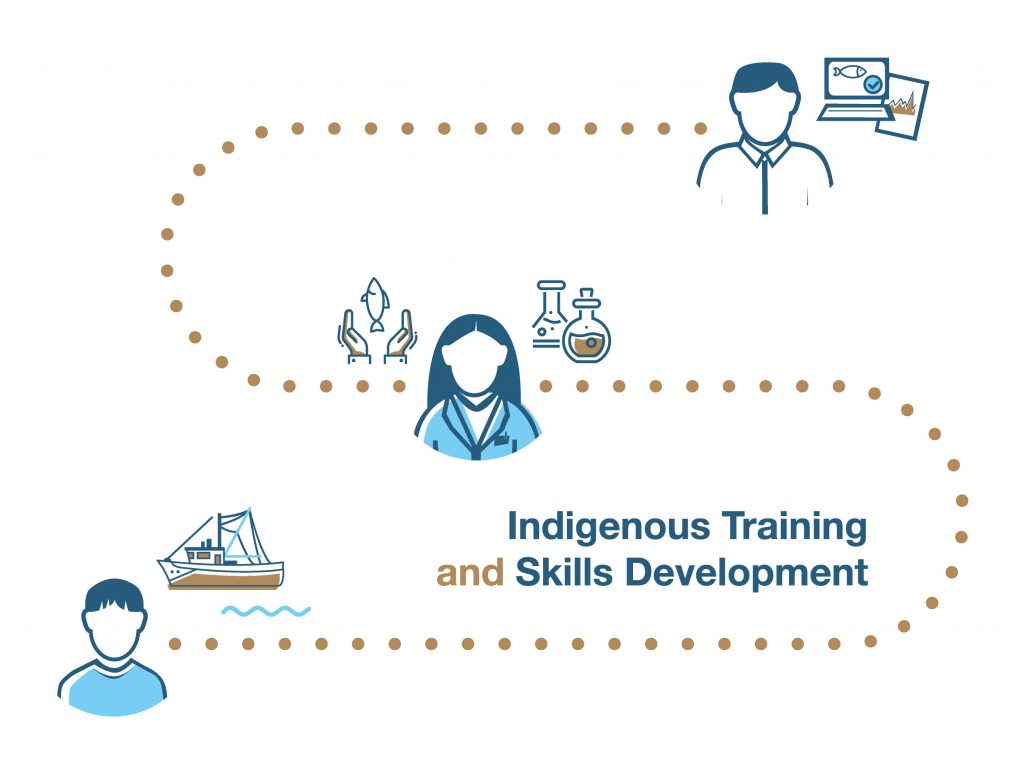 Fisheries and Oceans Canada's Indigenous programs have helped communities and businesses create and retain employment for its members and citizens—as fish harvesters, field technicians, managers, monitors, guardians, and other professionals. But these programs were designed to do more than support training.
During Indigenous Program Review, the National Indigenous Fisheries Institute realized that more training funds were needed to help communities offer meaningful employment along career progression paths. One of the key recommendations of this review was thus for the Department secure a long-term source of funding to augment training and skills development activities in Indigenous communities.
The Institute has been collaborating with Fisheries and Oceans Canada to explore how this recommendation could be achieved. To do this, we're working to complete a number of tasks:
examining the current federal investment in Indigneous training and skills development related to careers in the fisheries and oceans sector to identify any gaps or redundancies
gathering examples of the training and skills development activities that Indigenous communities and groups support to advance their employment objectives
researching the jobs and related career paths in fisheries, aquaculture, fish habitat, oceans, environmental response and aquatic resource management—and the training required to build the knowledge, skills and abilities to work in these jobs
listing the courses offered by education and training institutes, and any certificates or advanced education diplomas
assessing nationally consistent training management tools and best practises to help communities establish and maintain training plans, manage training schedules, and track and report on training activities
considering ways to help Fisheries and Oceans Canada better track the number of Indigenous persons being trained and employed through their programs and initiatives
We want to involve you in this project.
We've prepared a number of tools for you to review and comment on:
As a result of this project, the Institute will produce a final report recommending training and career planning tools for Indigenous managers and workers. We'll also make recommendations to DFO on how to achieve federal collaboration and efficiencies in Indigenous fisheries- and oceans-related training and skills development, including options for long-term sources of training funding.